Thursday, 09 October 2014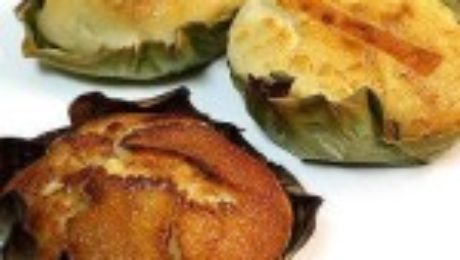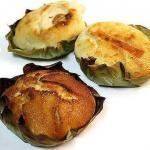 Every Christmas season many people are busy preparing different stuff for Christmas. Aside from it, there are a lot of food stalls in the street that offers Philippine desserts. One of the most popular foods during Christmas season is Bibingka, also known as rice cake.
Bibingka is made of galapong (glutinos rice), coconut milk, margarine and sugar. It is usually served in a trimmed banana leaf. The banana leaf gives the Bibingka an aroma that the rice cake absorbs.
Preparing Bibingka is quite too long because it is traditionally cooked in terra cotta (paso in Filipino term) using pre-heated coals. Kapeng Barako is a perfect match for Bibingka. The taste of Bibingka is slightly sweet with a little bit of salt, and its spongy texture is what makes it different from other Philippine delicacies.
There is no certain proof where bibingka came from. But according to some studies the term Bibingka is mostly similar in an Indian desert called "bebinca". On the other hand the word "bi" in Chinese is a term for rice.
To make bibingka more exciting, different toppings can be added. Most of the time shredded coconut, salted duck eggs and grated cheese are the usual toppings of Bibingka. It is always accompanied by the puto bumbong (another type of kakanin that has a purple color).
Today, there are food stalls in different malls that sell this famous kakanin. Christmas season will never be the same without bibingka. It is already part of Philippine tradition to sell and eat bibingka during Christmas season.