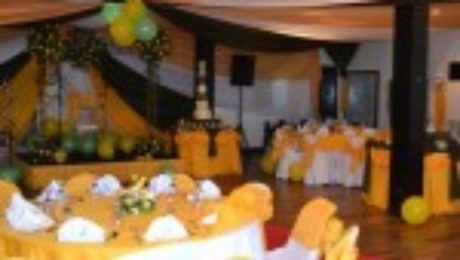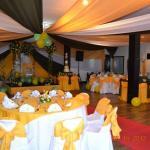 Teenagers nowadays always want to be in, and at the same time they want to be unique. I observed they constantly experiment their fashion which is something that other people can't understand. Girls' teenage life wouldn't be exciting without celebrating their eighteenth birthday.
Most teenage girls prefer to have a debut party but not the traditional one. In order to attain a blast, it is advisable to plan it months ahead. I remember one of my classmates during college days started to plan her debut party a year ahead just to make sure that it would be organized the way she wanted. Here are some ideas that will help you to decide what will be the theme of your party.
1. Classic ball – This kind of theme is suggested to those who want to have a simple yet classy debut party. Concepts are based on the traditional debut party. Good thing about this is you can always add and remove other ideas on the program.
2. Hawaiian – If your birthday is during summer season, having a Hawaiian theme will be fit for you. Many people want to go on beaches because of the summer heat. You can also do it on a pool side atmosphere.
3. Masquerade Ball – This is one of the famous themes ever. If you are a type of person that loves a sophisticated but classic ball choose this kind of theme. You have to remember that you need to be strict on your dress code; your guess should wear gowns, tuxedos with their masquerade masks.
4. Cosplay – If you are an anime lover, I suggest you choose this kind of theme. Let your guess wear their favorite cartoon or anime character.
5. Rock and Roll – Most teenagers are music lover so if you want a party that is something crazy. Rock and roll will be applicable to you.
Aside from your caterer, the theme on your party is also important. Your chosen theme is a reflection of your personality. Today, celebrants usually prefer not to include cotillion as part of the program. Teenagers today like to have an after party than to have a traditional cotillion. Most of the time they always think something that will make their party diverse.
For example, a girl that is close to my heart really loves Mickey Mouse so when her debut party came she included "18 Mickey" on her program. Another example we know that young people like to hear "pickup lines" and there you go other debutant have "18 pickup lines" on their debut party. Sometimes being different is cool and that what makes your party more exciting.