Wedding Events with catering service in the Philippines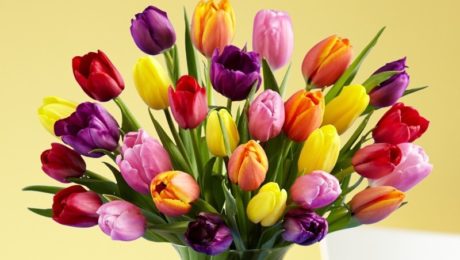 They say that aside from the bride and the bridal gown, the flowers used on the big day are also one of the conversation pieces in the reception or even in the ceremony area. It is a common thing for the bride to be choosy for the flowers on her wedding day. And why not? Flowers add a romantic, elegant vibe. Colorful blooms make the wedding pictures so alive and vivid.
The "language of flowers" is still followed by the couples of today. Some even splurge on the blooms that have importance to them. Mostly used in Philippine weddings by Catering Services providers are the roses. Red, white, orange, yellow, blue. Roses, in any colors, for Pinoys are romantic. Some brides, veering away from the traditional roses, picked the gorgeous tulips as they walk down the aisle.
With also a variety of colors to choose from, tulips are, I think, the second most prominent  flower used in a bridal bouquet. For the bride whose taste in fashion is classic, tulips are the perfect compliment for her. The flowers for all seasons, the lively and happy Gerbera daisies are a versatile alternative to the two flowers mentioned above.
A bouquet of merely Gerberas can command a sweet attention, or when mixed with different greens or other flowers, makes it even more exquisite. For a relax and easy going couple, I think Gerbera daisy is for them. And let's also make a way for the paper flowers. Yes! Paper flowers that meticulously done for that big, special day of yours.
If you and your groom are bookworms, then paper flowers just fit that personality. Imagine the favorite pages of your book, with those unforgettable lines that you really like, cut, folded and made as your bouquet –sounds romantic already. Insert smiley here. Oh, I hope book lovers won't get mad at me. But hey, wedding happens only once in a lifetime, so better make it a memorable one with the help of these flowers. Fresh or made of paper, flowers also tell a story.