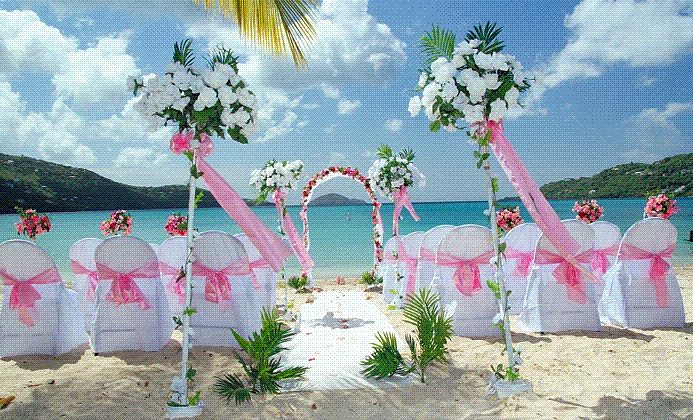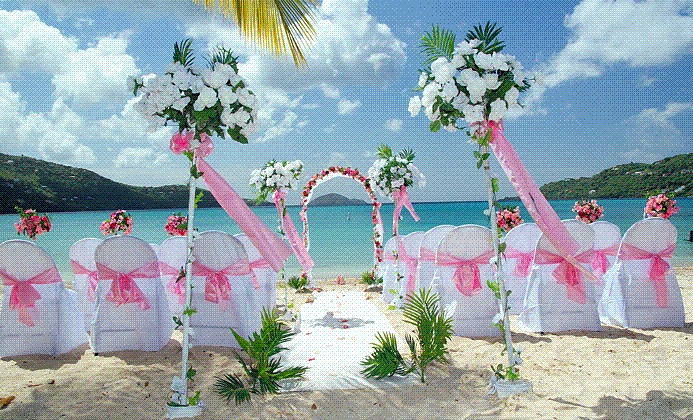 Every girl's dream is to marry a man that she loves and also vice versa. Today, many couple decided to have a romantic beach wedding. The white sand, the crystal sea, the blue sky and the perfect sunset makes the beach wedding a bang. Philippines' is so blessed to have a lot of beautiful beaches and aside from that, it is a tropical country. We have a weather that can be perfectly fit for a beach wedding and that is the summer season.
Three Good Things about Beach Wedding
You don't need to be so formal.Traditionally, in a wedding ceremony you are obliged to wear something formal. In a beach wedding you can be a little bit casual since your event place is on the sea shore. But it is advisable for the couple and other part of the wedding entourage to use a light and non clingy fabric for their attire. Remember the more formal your event, the more expensive and costly.
Your guests will surely enjoy the place.Since majority of people love beach especially in summer days, your guest will surely enjoy your wedding day. Aside from attending to your big day, you're giving also your guests a chance to relax and have a vacation at least for a while. Think something cool that will make your guests find your wedding day a memorable one.
You have a romantic and unique wedding. -For me beach wedding is romantic because of the sweet atmosphere of the beach plus it becomes sweeter because of the sunset. Every time I watch a beach wedding video it always comes to my mind that it is easy to have a unique wedding on a beach. Maybe because of the place you chose you can easily come up with ideas that will surely make your wedding day unique.

Wedding is a once in a life time experience so if you want it to be indelible you really need to plan it well. You have to remember that if you are planning to have a beach wedding you also need to have a backup plan. We cannot be 100% sure of the weather on your chosen day. You need a wedding planner that will help you to arrange the details of your wedding and catering services that will prepare a food for your guests. If you a have a limited budget for your wedding, you have to be practical and wise enough in planning it.